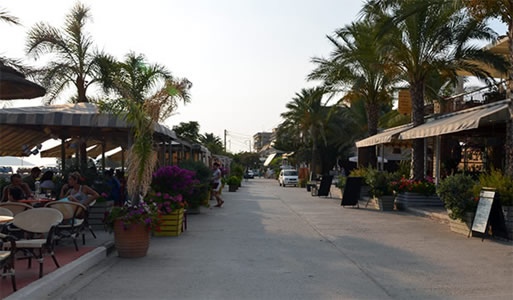 Gialova is a small village by the sea, north of Pylos. You will find a large organized sandy beach with various shops, taverns, coffee shops and bars along the coast. It is an ideal destination for families with small children.
We recommend you to visit this beach and then, some of the little shops right above it.
In the past, the customs station of Pylos was based in Gialova, mainly exporting raisins and wine. Nowadays, the residents of Gialova work on agriculture, but also on tourism.
To reach the village of Gialova from the main road Kalamata-Pylos, you ought to turn right on the new crossroads, a few kilometers before Pylos, following the relevant signs. As you take this road down, you will see the golf facilities of Costa Navarino on your left. In the end of the highway, you shall follow the right end of the road and after a few hundred metres, you will see the village of Gialova.