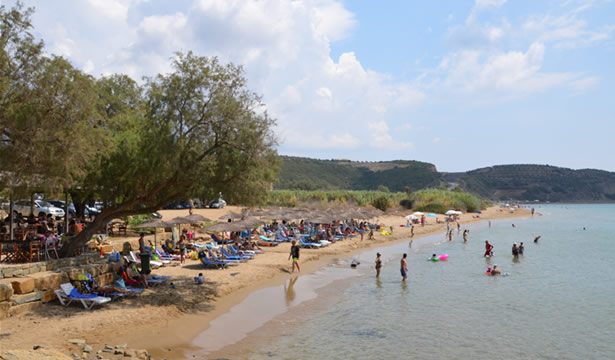 Lampes Beach is one of the most well-known beaches of Messenia. This long beach is actually constituted by two smaller beaches: the Front and the Back Lampes. It is said that they took their name by Cretans who settled there and originated from the area of Lampi in Rethymno. There is also another story concerning the origin of the name of this beach which dates back to the Venetian Period.
Lampes Beach offers visitors a comfortable stay as it is a pretty organized beach. Apart from their swim, tourists can also enjoy traditional food and nice coffee. There are deck chairs along the greatest part of the beach, but there is also abundant free space for those who prefer to bring their own sunshade.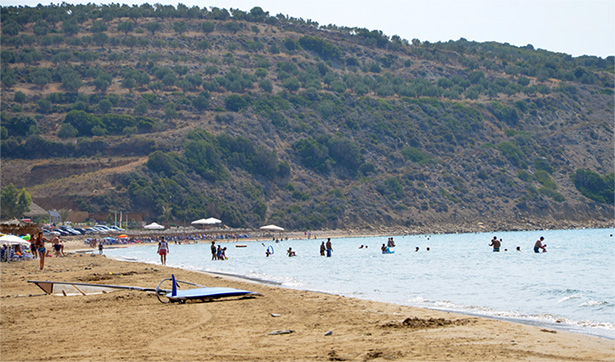 Lampes Beach is only a few kilometres outside Methoni. As you are driving on the national road towards Foinikounta, you will find the beach on your right hand following the coastline. These two beaches, if we can consider they are two different ones, are divided by a pointy strip – a cape which lies between the Front and the Back Lampes.
Both Lampes are sandy beaches and their waters are pretty shallow. They are suitable for small children.