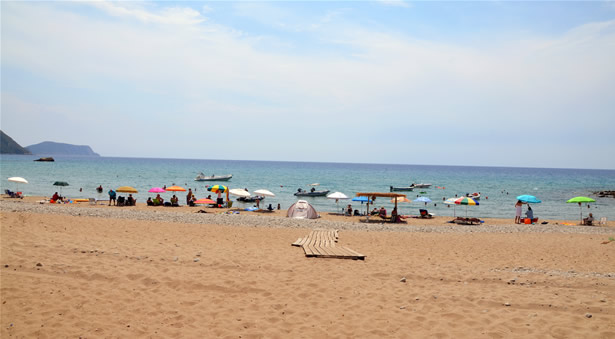 The beautiful beach of Tsapi is found in the small town of Loutsa, only 1.5 km away from Foinikounta, on the central road towards the city of Koroni. You will see a relevant sign on your right hand as you are driving on the main road. Follow the downhill turnpike route and you will find the beach at the end of the road. Previously, the route to Tsapi beach was much more challenging and connection with this part of the town was mainly possible by sea with the little boats sailing back and forth from Foinikounta.
Tsapi beach was once a destination for the lovers of nature and of free camping. In the past, you could only find one tavern, which did not even have electricity. Nowadays, visitors will find an organised camping facility a few metres away from the beach and two fully-equipped taverns for their coffee or lunch.
Fine golden sand and a strip of large pebbles cover the seashore.