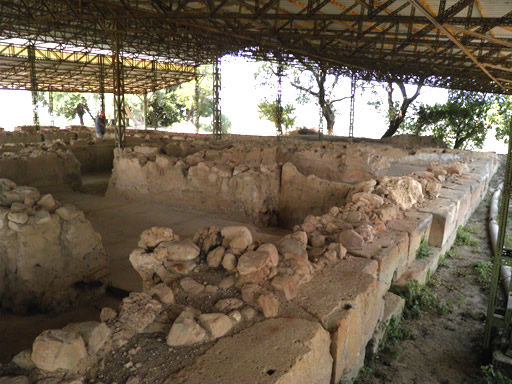 The Palace of Nestor was discovered and excavated by the American archaeologist C.W. Blegen in collaboration with the Greek archaeologist K. Kourouniotis, in 1939. Signs of human inhabitation on the hill of Ano Englianos are already attested since the Late Neolithic Era (4000 – 3100 BC). In the Middle Helladic period (2050-1680 BC) a settlement with a fortification wall was established. The palace complex consisted of four buildings. The oldest building – known as the Southwest building – is identified with the Palace of Nileos, Nestor's father. The central building, now covered by a metal roof, is the famous palace of Nestor. On the eastern side of the building, there is the earliest palatial building, which was destroyed at the end of the 14th century BC.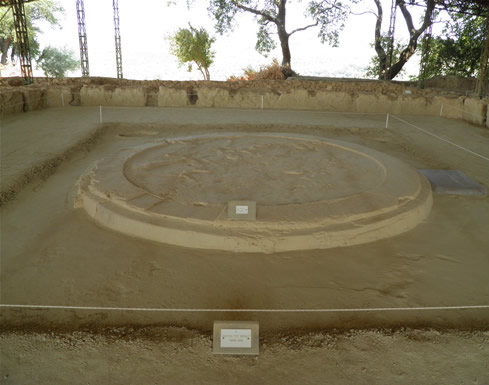 The Palace of Nestor was a bi-level building with large courtyards, abundant storage spaces, private apartments, workshops, baths, stairwells and skylights, along with sophisticated drainage. The halls were decorated with remarkable wall paintings, while pictorial representations also decorated the palatial floors. The approximately 1000 clay tablets in Linear B script, which were brought to light during excavations in the wider area, confirm the site's function as a financial, administrative, political and religious centre of Mycenaean Messenia.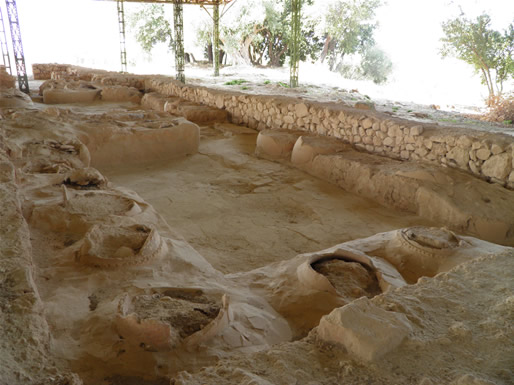 The acropolis of Ano Englianos was not fortified contrary to other known Mycenaean citadels in mainland Greece which were surrounded by mighty cyclopean walls. The palace complex was destroyed in the early 12th century BC by fire, in a period of time that was characterized by a general agitation of the populace and while several uprisings took place in the control centres of the Mycenaean kingdoms. Two royal vaulted tombs were also found in the surrounding area, one of which was restored in 1957 by the Archaeological Service.