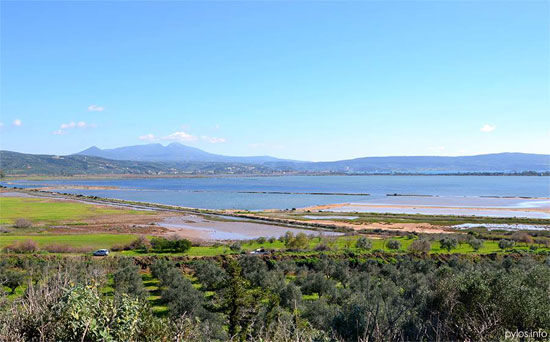 The lagoon of Gialova is an area of ​​enormous ecological importance! A protection zone for bird and animal populations. A large number of silversmiths live and breed here. Among other things you will find here African Chameleons – the only place in Europe!
In the near past, the area of ​​the lagoon was spared from total destruction. By decision of the Greek government, wetlands were drained all over the country with the aim of getting rid of the damaging "marsh" and the creation of arable land. For this reason, the local rivers that led to the lagoon were diverted and they supplied fresh water to the whole ecosystem of the lake, which led to an increase in salt content with devastating effects on flora and fauna.
This policy happily changed even at the last minute. The balance has begun to be restored slowly over the last few years by interventions by actors and collectives, but the danger remains! Human activity in the region is the biggest destabilizing factor of this important system, which must be protected at all costs.